bangbangVIP- Past To Present
How It Started I first entered the world of K-Pop through Big Bang. Honestly, it was G-Dragon that first caught my eye. Not that I was attracted to him, but I liked what he was wearing. Because I liked what G-Dragon was wearing, I gave Big Bang a chance and listened to them. I was immediately hooked. I became a VIP and I soon entered the world of K-Pop fanfiction. I had already been a fanfiction writer, but strictly for anime. Now I was expanding into K-Pop. I wrote my own stories featuring Big Bang members in a notebook. Eventually, I had filled up over five spiral notebooks full of stories. I decided that it was time to post them on the web. I posted two stories on Winglin. One featuring G-Dragon, the other featuring Taeyang (which I would later end without actually finishing it.) I stumbled across a fanfiction blog site called Deja Vu! and applied to be a one shot writer. I was accepted and so began my one shot writing debut. My first request featured Shim Changmin.

Moving On As I began to be sucked further into the world of K-Pop fanfiction, I grew tired of writing one shots and desired to try something else. This time, I applied at a site called Melting Gelato as a reviewer. As I reviewed other author's stories, I began to write more of my own. By this time, 2PM had debuted and I was finding that I really loved this group. They were funny, cute and major dorks. It's because of this, that I decided my next chaptered story would feature 2PM.

Back To One Shots
After a while, I eventually quit reviewing and got back into one shot requests. I joined a few sites such as Rainbow Gummies and Alpha Delta as a one shot writer. However, the most memorable site I joined was Stories From The Heart. It was here that I made friends with other writers, who I ended up becoming really close with.

Designing
I had never thought that I would ever become a graphic designer. It wasn't something that caught my interest right away. I had seen plenty of designers making posters for stories, and as I started to look more into the posters, I decided that it was something I wanted to try. I told myself that I could make better posters than most of them. Although it sounds a bit conceited, I was determined. I started out using a program called Photofiltre. It wasn't the best, but I was still learning. I didn't have any interest in Photoshop, at first. I found it a bit irritating at first, but eventually I ended up getting it. I worked at a few sites as a graphic designer such as Ver-Sah-Tyle for a while before I started my own site, Corrupted State of Mind-which was first named Covetous Heart.

Expanding
Some time had passed by and eventually a site called Asianfanfics opened. I joined in late 2009. It wasn't quite popular then, and I was still writing on Winglin. However, I ended up transferring my stories to this new site. It wasn't until a year or two later, that I really got into the site and I opened up my graphic thread, titled after the name of my original site Corrupted State of Mind. Today, it's still active and going well- as are some of my stories. There are still plans for new stories as well as the continuation of my graphics. I currently have no plans to write one shot requests, nor do I have the intention of reviewing stories again. But you never know what the future brings.

-bangbangVIP 7.30.12
Jang Wooyoung

Written on: 8/14/2012 | Time: 1:00 AM

Alright. Back again with....again...a new layout featuring Jang Wooyoung. I've been saying that I'm going to keep up with my site but I've been horrible about it T_T I really have been. I'm going to try and keep up with it as best as I can, but no promises. The site isn't completely done. There are still a few things that need to be adjusted, but for now it will work. Also...there is no music this time around. So no worries about not hearing anything. Requests are open, however please make sure that you read the rules and that you are not on the blacklist. That's it for now.

posters
banners
edits
click on the image to view it :)

ongoing
Shattered Memories
Paparazzi
TOP's Betting Rules
REVENGE CLUB
L'AMOUR EXISTE
finished
Baby I Would
Affliction
RESIDENT EVIL
ideas
Dead Revelation (sequel to Resident Evil Catharsis)
feat. Kim Junsu, Jang Wooyoung, TBA
genre. horror/angst/zombies
one line plot. Junsu and Wooyoung travel to Japan to find shelter from the infected but are faced with the radioactive super zombies created by the the Fukushima Dai-ichi Nuclear Power Plant explosion in Fukushima, Japan.
Devil's Lake
feat. Lee Seunghyun(Seung Ri), Lee Hanna (Seung Ri's sister)
genre. angst/horror/thriller
one line plot. Seung Ri sets out to find his sister after she goes missing in a mysterious town.
Embers of Me
feat. Effi Wolf(OC), TBA
genre. sad/romance/drama
one line plot. Effi is a suicidal ballerina whose life is turned upside down due to a strangers care.
affiliates
Link me
VIP's
Affies




Without Buttons
Novice In Tomboyism
Sweets Kingdom
Scarlet Twilight
Mellifluous Daydreams
Other sizes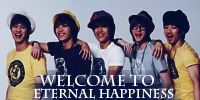 Hiatus(or unknown status)
chat
icons
wallpapers
Click on the preview to view the full wallpaper & download it
textures
COMING SOON!
actions
tutorials
All tutorials can be accessed through AFF.

Light Romance Poster Blend
Dark/Angst Poster Blend
Light Romance Poster Blend #2
teams
game info
game number:
#002:

Ego--Round and Round
Basics: Ji Yong & Junho are rich, they're arrogant, cocky, and moreover, they don't have a care in the world, but that changes soon after~

They attempt to change the girls' situation (after falling for them) however they reject, and they find out they're dating.

Special Info
Rags
Unnie: Con Artist, Thief, Fighter (for money, for money~), dating Seung Ri
Maknae: Con Artist, Thief, dating Dae

Riches
Ji Yong & Junho
Playboy Rep – Arrogant – Bipolar/Confused – Reckless

working class
Bodyguards: TOP & Taec
Chauffeurs: Khun & Jay
Cooks: Wooyoung & Junsu
Butlers: Chansung & Bae
Traveling Butlers: Daesung & Seung Ri

connections.
Jay/Bae
GD/Junho
Channie/Ri
Dae/TOP
Wooyoung/Junsu
Taec/Maknae
Unnie/Khun

housing.
House 1
Ji Yong
Junho
Daesung
Seung Ri
Wooyoung
Junsu
Jaebeom
Nichkhun
Chansung
Young Bae
TOP
Taecyeon

Hotel Rooms
Unnie
Maknae

Unnie's Goals?
Never let maknae win.This goal will forever remain.
game rules
Round 1
[FAIL YOU HAVE]
001. Fail? Fail? You Failed?
Spell fails, face fails, symbol fails, color fails, or symbol fails
(-10)

002. Oh What? Too Soon?
Pressing enter before you finish your speech/sentence
(-15)

[POINTS~ POINTS~]
003. Fuck Yeah, We're Causing Chaos
Getting into trouble, bad situations, fights, or anything deemed chaotic, tricking, conning
Weapon of choice: Girls
(+10)

004. A Rich Boy's Dilemma
R1. Ego killing, pride smashing / 2. Confusion, bipolarity uncertainty, spazziness toward girl
Weapon of choice: 1. Girls. 2. Rich Boys
(+15)

005. What's this? Did I make you mad?
Upsetting, Pissing off, causing unsettling emotions for the other party, fighting, yelling etc.
Weapon of Choice: Anyone
(+20)

Bonus: Perfectly timing a quote from Deadpool, Spiderman, and Batman. Timing must be right, it must make sense.
(+45)

Maknae's Notes: Rules should be fine~ We'll see how this goes >:D

scoreboard
Maknae:
Unnie:
game winners
game 001:unnie

rules
Rules
*Please make sure to read the rules before requesting. If you do not follow any of the rules, you are subject to blacklisting. Please note that if you have more than 6 characters in your story, you'll most likely get a character chart*
1. Please provide a valid story link. If I can't access your story, then I'm not going to make the poster.
2. Please provide a valid email address where I can contact you.
3. You must use the graphics I make you. You have 2-3 weeks to pick up your graphic or you will be blackllisted.
4. Do not request from me if you already have a poster made from another designer, or you have already requested or are planning to request from another site. (If the poster is made by you, then you can still request)
5. I will check your story to make sure you followed rule #4.
6. If you do not provide me with pictures to use, make sure to list only the characters in your story you want on the poster. If there are more than two, indicate who the main characters are.
7. If you want to cancel your request, leave a comment here or in the tagbox on the site to let me know. Please include the name of your story, or the type of request you want to cancel.
8. If you need to add something to the poster, please tell me before I finish it.
9. Do not ask me for a poster, then delete your story.
10. Always remember to credit.
11. Don't request a for poster without a story link. I need to make sure you're going to use what I make you.
12. I need to know that you read the rules, so in the anything else section of the request form, please put Khunnie Boy. This is the password. If you fail to put this, I will not accept your request.
I do not take requests featuring 9PM pairings, no Miss A x 2PM pairings, No 2NE1x 2PM pairings, no pairings involving Junho (this includes yaoi), Pandara (Seung Ri x Sandara Park) and I do not take requests featuring Super Junior's Heechul.
I WILL ONLY BE ACCEPTING 5 REQUESTS AT A TIME.
[I WILL NOT ACCEPT SITE HEADER REQUESTS FOR OTHER GRAPHIC SHOPS. IF YOU OWN A GRAPHIC SHOP THEN YOU SHOULD MAKE YOUR OWN SITE HEADER. IT'S VERY MISLEADING TO HAVE SOMEONE'S POSTER AS YOUR HEADER, ESPECIALLY IF THEY DON'T WORK THERE.]
Please be aware of who you are requesting from. As you can see below, I have a temp designer who has her very own request shop. If you have requested from her, then don't request from me for the same story. Don't delete your story after you requested from either of us, then ask the other for the poster after putting up the same story again. We talk everyday...so we'll know.
If you do not follow anything mentioned above, you will be blacklisted. That includes everything in red. You have be fairly warned, so I will not take excuses.
Need help designing your very own poster? Not sure how you should do it? Are you having issues with one aspect of the poster such a texture,
lighting
or character sizes? You can submit your questions here and I will do my best to answer them. Every now and again, I will be posting up tips or ideas on how to better your designs. If you would like me to answer your question,
CLICK HERE
Want to request?
CLICK HERE
to retrieve the form. Please fill it out the best that you can, and follow the tips for each section. Happy requesting~
status
Status List
1. Do You Still Love Me by YjinYJ
Finished
[all finished requests can be picked up HERE
]
Chaos by kpopluvr
Trouble by kpopluvr
Simple Perfection Graphic Request Shop by HnryKyng98
Wallpaper for Marshmelowism
You're My Special by oumayma
Troublemaker by vinhui_
Invasion by peachcherryproposal
Koizora- Valentine's Day by --kawaiipanda
My Only Memory: His face by Jishubunny
26 Days of Hell...Or Love? by Chocopanda
Harmony & Havoc by PinkLemonade
Seasons Of Love by hannie89
A Conspiracy Of Words by FrozenEssence
Let Me Be By Your Side Forever by funkygirl1135
Russian Roulette by xoxmarshaxox and sungjaeson
Paws And Whiskers by PeachCherryProposal
Just Strangers by ljoeholic
The Good Life by indielokimin
Stigma by ricecake
Managing A Barbie Pop-Star by vvmykki223
Lost Memories by Lady-El
LOVEnapped! by JinglesShinggi
Tricking The Fuck-Buddy Into Becoming Your Boyfriend by bonjouritsme
Beautifully Tie To you by Lindatr2011
The Kim Family by hae_ki
Say No by LeeJinki_Chicken
Winter's Children by indielokimin
Breaking Bad by InToXiCaTeD-by-JaE
Whom To Fall In Love...Detective or Murderer? by Jishubunny
In His Obsessive Notebook by xxxxMikixxxx
Tangled In LOVE by YouhMahChingu
Living My Life With The Exo Boys by IcePrincessSica00812
Serendipity by c-rystalclear
3 Things To Do Before I Die by beyondinfinite
Worth My Love by exopanda
Happiness Laced With Lies by Jishubunny
A Surprsing Meeting by nina_liew
In Love with Seoul's Mafia Girl by vvmykki223
Going Crazy by sungjonglove
Making Fate by nnguyn123
Plaything by hae_ki
Vanity by magnae
But I (Don't) Love You by ll0vex3_her
Sun, Please Shine Again by Azn101v
As Two Worls Become One by coldchoco
Protection by Itkfan25
Munchkin's Roleplay by munchkin_rp
Destiny by garche4291
Luhan's No.1 fanboy by joanne200969
Devil In The Kitchen by wildwhisk
Eternal Pearl: Learning Human by Yvonniees
Fever Dream by Perisha
Someone Enter My Heart by MonsterHyorim
On Rainy Days by azn101v
Declined
Practice For Our What?! by boobabyboo
The Player Player by EhkkalaMinYoungie
A Perfect Couple by ilov3you
Horror City! [ [AFF ROLEPLAY] ] by betweenyoosunyunjae
Park Jaebeom, I'm Your #1 Fangirl! by keepjaywalkin
Once Upon A Time....In Neverland by nina_liew
Forever Four by strawberi1928
With You by c-rystalclear
The Case by DemonAngel_1165
The Killer by CMonster
Accelertaing Heartbeat by garche4291
Try To Kill by Jishubunny
City of Light by Navi_7769
Believe by MonsterHyorim
Crazy Life by DemonAngel_1165
Believe by MonsterHyorim (if you request for this one more time, you're getting blacklisted -.-;)
Kajima by alohashinee
Can I Really Trust You? by exocrazygirl
Save You Tonight by MonsterHyorim
You Again by mochi216
blacklist
The people on this list

CAN NOT

request from me at all...ever again...*sigh*
DO YOU GUYS REALLY NOT READ THE FRICKIN RULES?!
b2stlover101
roll--backtheclouds
lilymilktea
khunyoung1546
dorkylaughin
ewongyanie
chimcheree
melonchiffon--
flamint5
monsterhyorim